We are here to help you, connect the dots in Real Estate....
Providing Comprehensive Real Estate Services to Buyers and Sellers.
Keeping it Real for you and your Real Estate Investments.
For over 20 years, I've been keeping my clients Real, providing them results they need for their Real Estate purchases.
Meet The Team that SELLS Homes in the Triad!!!Greensboro..High Point...Summerfield..Jamestown...Colfax..Brown Summit...Oak Ridge...
Selling Your Home
1. Have you had any Thoughts of Selling?
2. Do you know anyone who had thoughts of Selling?
3. Do you Know anyone who tried to Sell, in the past and it did not work out for them?

Hi everyone! The Markets are really moving and home values are changing. Want to know your home's Value? Then give us a call......
Meet the Team that sells HOMES. Interest Rates are still Low!!
Call Kathleen 336-456-8968 or Matt 336-456-1956 to learn MORE!!!!!!
Learn why OUR Clients Love us!
Whether your Selling or Buying..Work wih a Realtor that works for YOU!
Home Ownership Does Matter! Real Estate Investment with the Best!Delivering results since 1995..... Our Clients Love us!
"I've actually known Kathleen since 2002 when I ventured as a first-time home buyer! Since then she has assisted me with buying and selling subsequent homes with great enthusiasm and success. She's a no-nonsense kind of person who is REAL and knows real estate inside and out. She does business like none other. I wish I could've taken her with me when we moved out of state." Jennifer G.
"I have purchased 3 homes and sold 2 in my lifetime and I am here to tell you that all real estate Agents are not created equal. Kathleen Sullivan made my last 2 Agents look like little league players attempting to play Major league baseball. She is Professional, experienced and caring. We recently purchased a home and we got everything we wanted....we also sold a home and we got everything we wanted...do I really need to say m...ore...Yes...If you want someone to help you make one of the most important financial decisions of your life, go with the Best!! Pick Kathleen Sullivan. Remember, the World is full of Grade B Agents. Please don't be fooled by these faux Agents. When it is time to buy or sell your home, hire Grade A.....Because all Agents are not created equal!! Kathleen Sullivan is the best in business!!!"
Robert & Karen C.
Working with Kathleen was great. She explained the market to me, constantly provided me with new market information, and helped me set realistic expectations. Being out of state, she scheduled all of the preliminary repairs for me and even took care of some of the updates herself. She was on top of everything from the day I decided to sell all the way to the closing. It was a very stress-free experience. I could not have asked for anything more.
Denard 6/11

Information may be free but Knowledge is Priceless
WHY WAIT? TO BUY? Interest Rates are still low... And won't stay at These rates FOREVER...For Solution Solving and Buying & Selling a home...Call Your Realtor Kathleen & Matt to learn more.......336-456-8968
Among the top 4% Residential Specialists in the USA.
Welcome to Greensboro, a great community located in Guilford County. Here you will find a wide variety of useful information and resources designed to help you buy or sell a home more effectively in the Triad area. Learn about Neighborhoods located in Brown Summit, Colfax, Elon, Greensboro, High Point, High Rock Lake, Jamestown, Kernersville, McLeansville, Oak Ridge, Summerfield, and Winston-Salem areas. From information on the local community, to advice about finding a mortgage or preparing your home to sell and sellers consulting for short sales! It's all available here on our web site. Greensboro's Neighborhood Real Estate Advisors for your Real Estate needs.
You can also search for your ideal home and neighborhoods by viewing current listings with detailed descriptions and photos. Or you can get help determining the value of your home by requesting a report that includes the prices of similar homes that recently sold or are currently for sale in the Brown Summit, Colfax, Elon, Greensboro, High Point, High Rock Lake, Jamestown, Kernersville, Mcleansville, Oak Ridge, Summerfield, and Winston-Salem areas.
It is all about the information you need that a Real Estate Consultant can provide. Be sure to search Triad Homes to get started now for your ideal home. We believe your Real Estate information should be free and your privacy protected. Please feel free to email me any questions or any other information you may need so that you would be able to make your decision on buying or selling a home in the Triad area. All your personal information that you share with us is treated confidentially. We THANK YOU in advance for sharing.
Something to keep in mind is that the internet is NOT an experienced Real Estate Professional. It cannot consult, counsel, advise, have knowledge of local laws and market conditions, make judgements, own the result, or more importantly, understand your individual goals and needs and care about you as a Client. While the internet can provide information, it cannot interpret it. So feel free to call me for your assessment of any data you're receiving online.
Whether you're buying or selling, contact me 1st and hear how we can help you with all your real estate questions.
Kathleen and Matthew are dedicated to giving complete customer service.
Your 1st Choice ReMax Agents!
Efficient ≈
Communicates in a timely manner
Professional ≈
Adheres to the Realtors® Code of Ethics
Knowledgeable ≈
Answers questions honestly and researches information for clients
Experienced ≈
Helping folks with their Real Estate needs since 1995
Recommended ≈
Previous clients have sent letters of recommendation (More available upon request)
Motivated ≈
Seeing the job through, start to finish
Confident ≈
Able to be proactive for clients; displays strong negotiation skills
Focused ≈
Pays attention to details; not easily distracted from the task at hand
Warm Regards,
Kathleen & Matthew Sullivan, Your Neighborhood Real Estate Advisors.
Buyers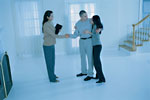 Whether you're looking for your first home, your dream home or an investment property, I'm committed to providing you with the highest quality buyer service. When making the type of investment that buying a home requires, you deserve to have all the latest market information and the very best advice, both of which I can provide you with. Read more.
Sellers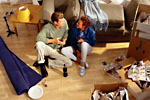 The decision to sell a home is often dependent on many factors. Whatever your reasons are for selling, my proven effective marketing strategies will ensure that you get the highest possible price for your home. I guarantee to provide you with professional, ethical and confidential service and keep you fully informed every step of the way. Read more.